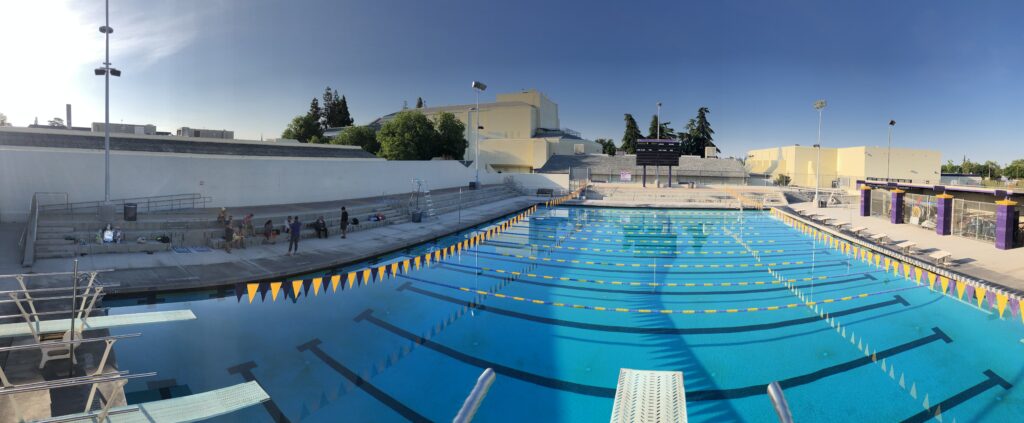 GET SWIMMING – YOUR BODY HAS BEEN WAITING FOR THIS!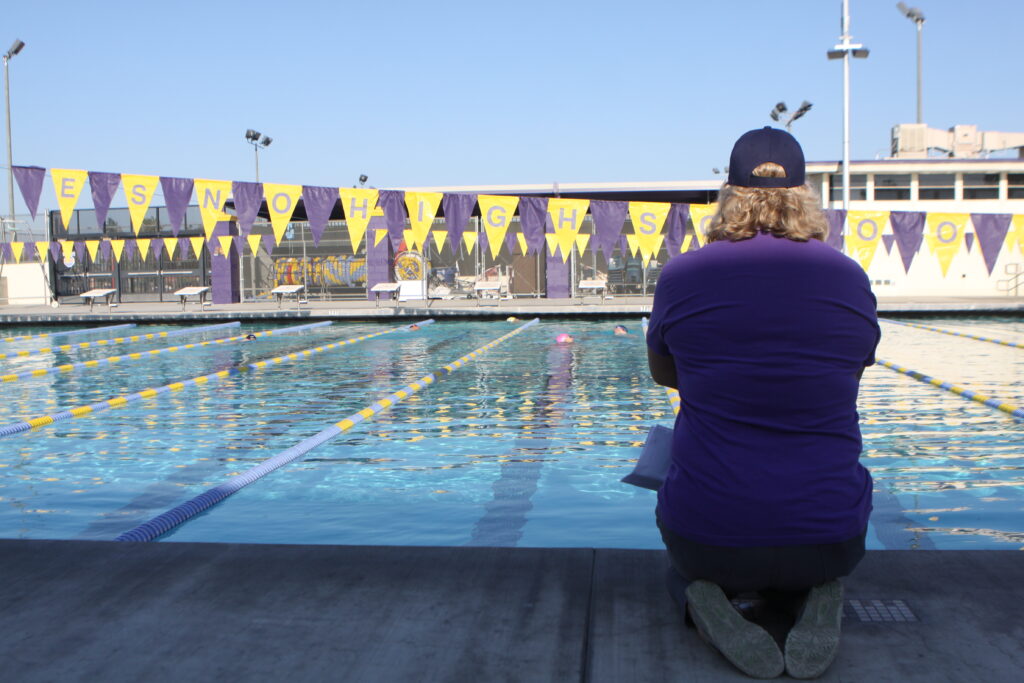 Fresno Area Manatee Masters Swim wants to help adults integrate a healthier lifestyle through the sport of swimming.

All levels are welcome to join from beginner to present/past athletes. We strive to bring a fun, motivated, and community atmosphere to our Fresno Club.
Come and join the FAMMily swim club!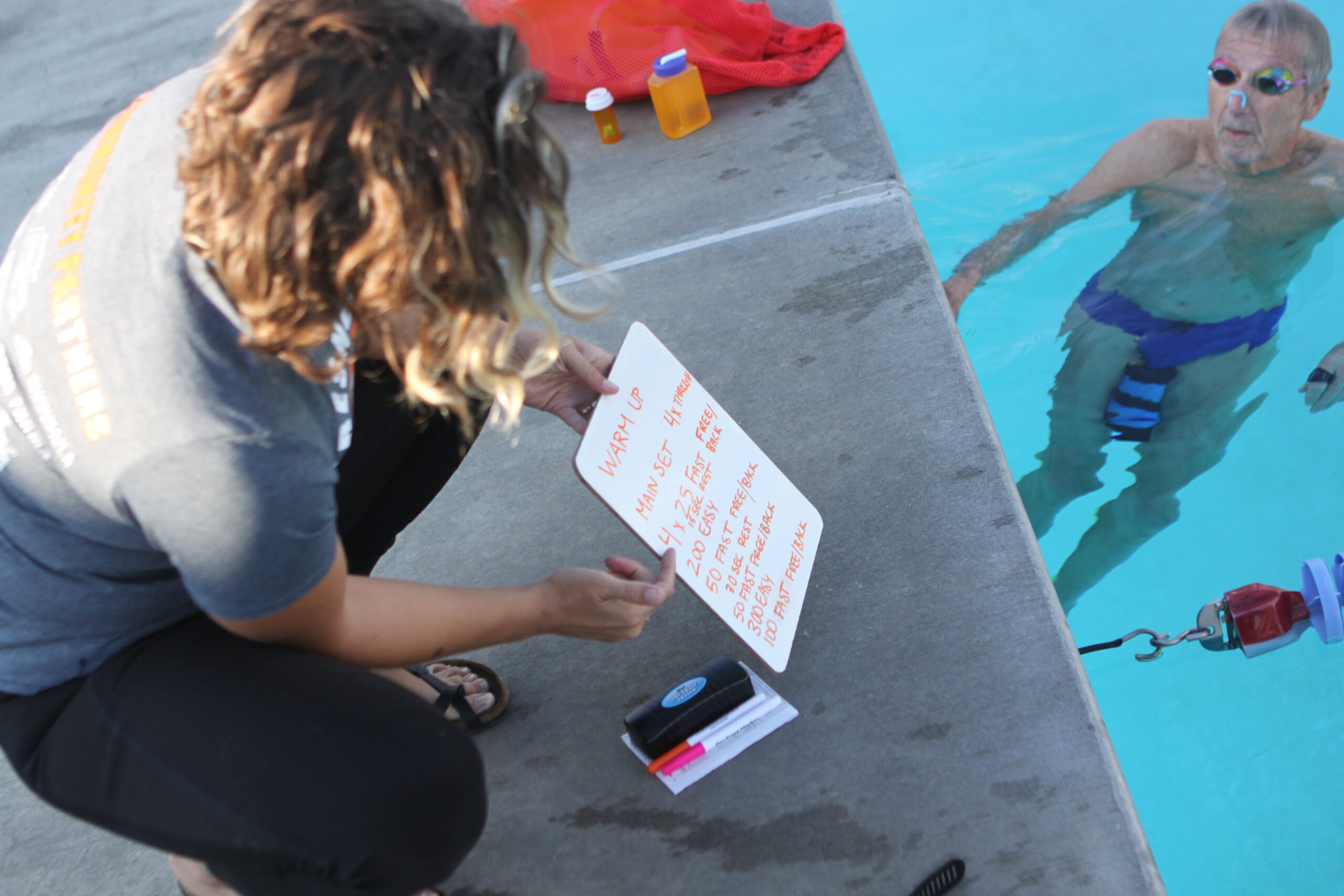 Supportive Coaches
Unlock your full potential and elevate your performance to the next level in a highly energized and supportive U.S. Masters Certified coaches.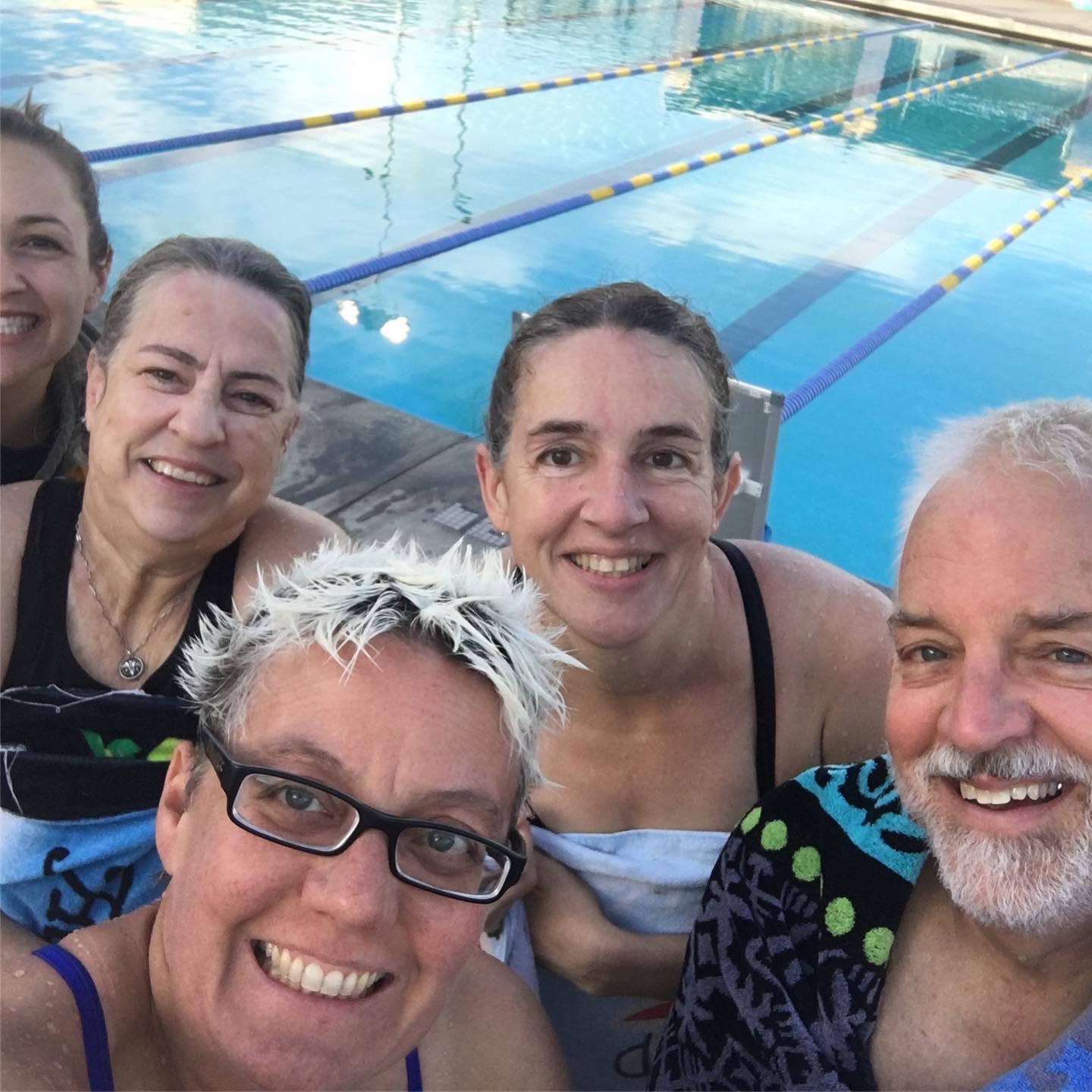 More than a Club
FAMM is more than just swimming. We build a community with life-long friendships. Join Now! →
April Manatee of the Month: Bonnie Savage
Bonnie joined FAMM last March and has been rocking it ever since. Bonnies is great to share a lane with, does an amazing flip turn and continues to challenge herself. She came to us as a runner and completed the Boston Marathon this year. With the help of other manatees and friends,, she successfully completed her first triathlon last month and is contemplating her next move. She is a great addition to the team.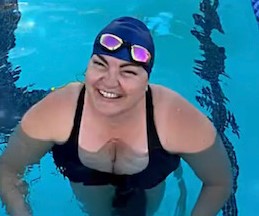 March Manatee of the Month: Leslie Janzen
Leslie joined the Manatees and has been an active participant ever since. She's been very dedicated about coming to practice, but decided to take it up a notch in March. Leslie mentioned in passing one morning that she made a goal of coming to every-single-practice in the month of March. And she did! She accomplished her goals and that is what made her the Manatee of the Month. The strong commitment to herself and health.
FAMM Swims at Fresno High Aquatics Center
1839 N. Echo Avenue, Fresno, CA 93704
Tuesday, Wednesday & Thursdays: 5:15 a.m. – 6:30 a.m.
Saturdays: 7:15 a.m. – 9:30 a.m.